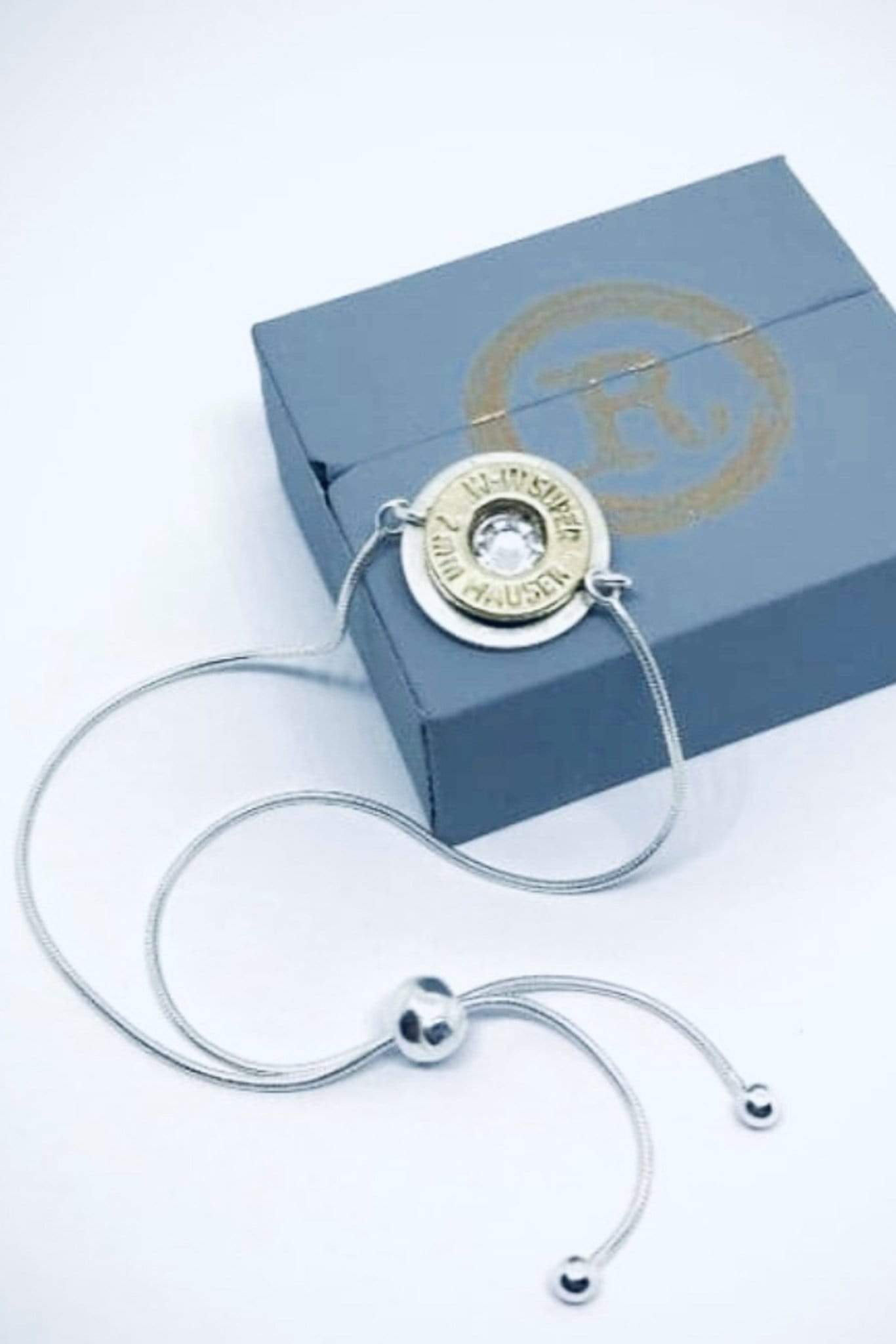 ReClayAim Artemis Shooting Bracelet
Add your love of shooting to your jewellery collection! Suitable for formal or informal wear, but beautifully discreet and stylish.
The Artemis bracelet is made using used 7mm Rifle Rounds, hand cut with precision, and set on 925 Sterling Silver disk and Snake Chain Extendable Bracelet - a perfect present for a lady huntress.
ReClayAim are based in Lancashire and recycle used shotgun cartridges and rifle rounds into decorations, jewellery and keepsakes. Due to the nature of the products being made from used cartridge & rifle rounds, they may have slight imperfections, with no two being the same.
Please note that all our jewellery is made from rifle casings that we have available at that time. There is no guarantee which brand may be received.