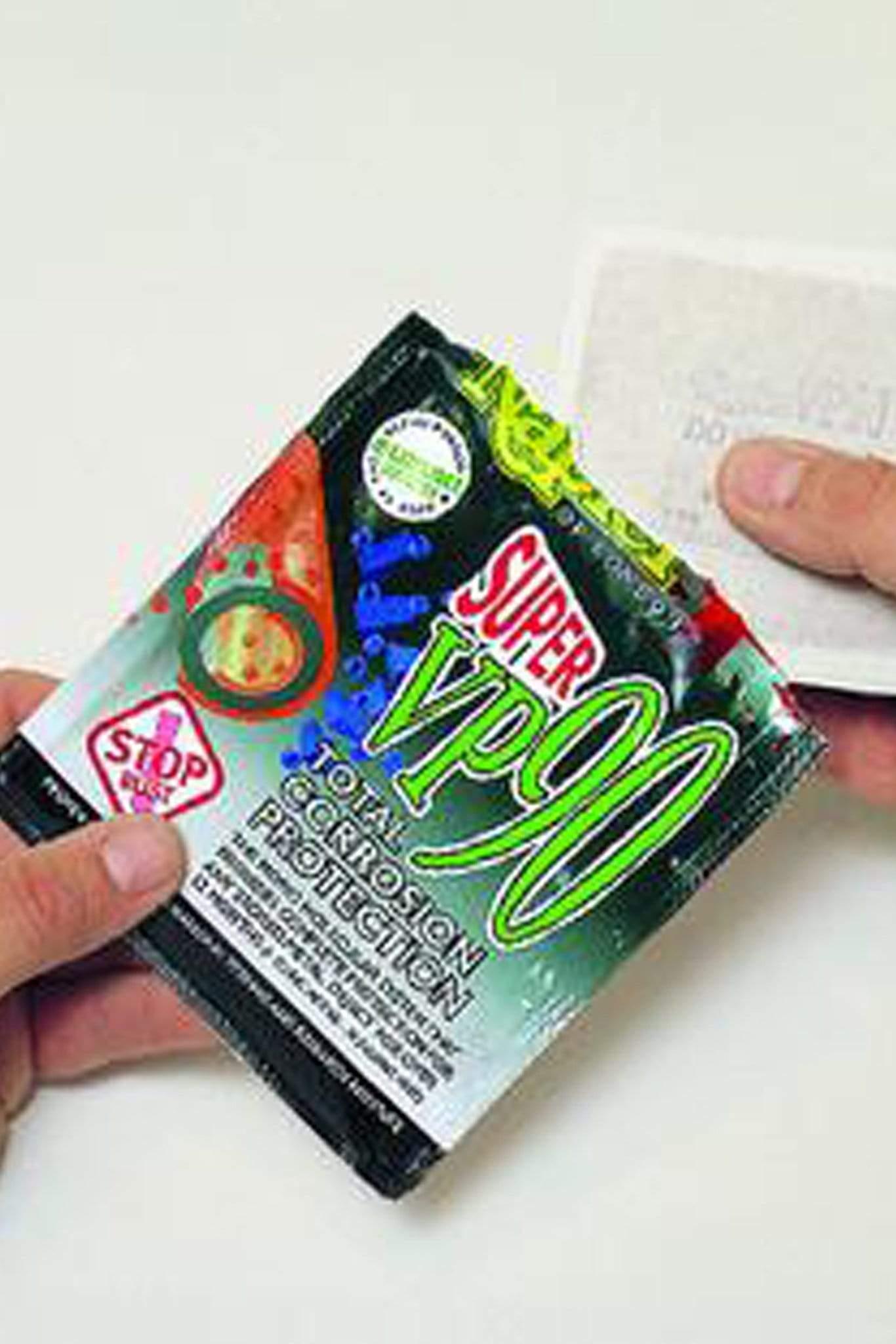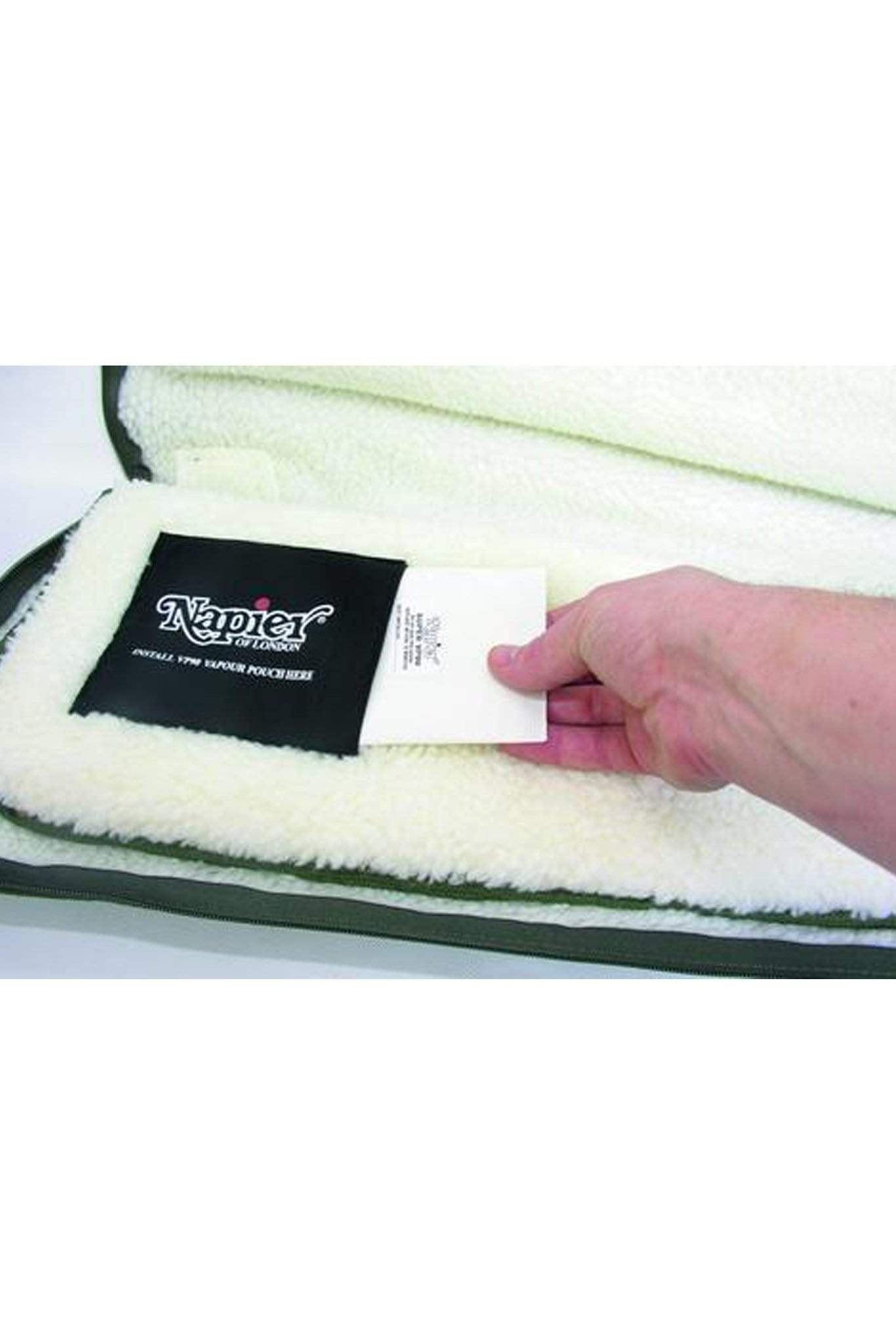 Napier Super VP90 Corrosion Inhibitor
This remarkable product is used by over 1000,000 shooters worldwide to protect guns and other metal objects, either in a gun safe, bag, locker or tackle box. It has an advanced vapor phase action and deposits an invisible mono molecular coating on any exposed metal, leaving glass,plastic wood, leather etc totally unaffected. The vapour deposits an invisible mono molecular film which bonds to any exposed metal surface. Anywhere air can penetrate Super VP90 will seek out and protect exposed metal surfaces as it forms a barrier impervious to attack from moisture and other corrosive elements.

As VP90 will NOT absorb moisture it will not dry wooden gun stocks, therefore preventing cracking and splitting associated with heaters and desiccants in gun safes. It will work regardless of the atmospheric humidity, and can even be used in conjunction with desiccants, if required. New Super VP90 now lasts even longer and will protect a 1 cubic meter ( 35.5 Cubic foot) area for over 1 year.

If you value your Gun, PROTECT it. For just a few pence a week, Super VP90 will protect any metal object within a typical gun safe for over 12 months. In fact one sachet will protect 1 cubic meter (35.5 Cubic feet) It may also be placed safely inside any suitable storage container, gun bag, tool box, tackle box, display cabinet, safe, etc. Supplied with full instructions in a sealed package, Super VP90 packs can be placed inside any safe with the adhesive tab provided, or can be put inside your gun bag.

Super VP90 is made to complement the finest range of cleaners and lubricants you can use on your gun. All the Napier range of cleaners and oils contain Super VP90 and, when used in combination, offer the most effective level of protection from the elements that money can buy.